Auto insurance protects you from the perils found on our roadways – whether driving your own vehicle, a rental car, or one you borrow.
LIABILITY INSURANCE
Protects against claims for bodily injury or property damage caused by a vehicle accident in which you or your covered family members are considered responsible.
UNINSURED MOTORIST
Provides bodily injury coverage for car accidents caused by a hit-and-run driver or uninsured motorist; which occur when you or your family members are driving a covered vehicle, or while you are a pedestrian.
FULL COVERAGE
A combination of liability insurance, as well as comprehensive and collision coverage. This insurance is subject to a deductible.
COLLISION COVERAGE
Protects you from losses resulting from damage to your vehicle due to a collision with another object.
COMPREHENSIVE COVERAGE
Pays to repair damage to your vehicle, such as: glass breakage, fire, theft, natural disasters, vandalism, falling objects, and other losses.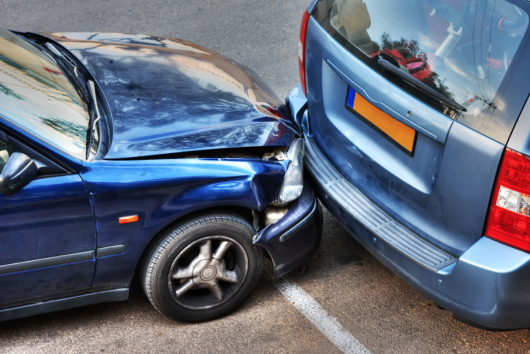 RENTAL REIMBURSEMENT: Covers the expense of a rental car while your vehicle is being repaired as a result of a covered loss, up to the limits of your policy.

TOWING AND LABOR: Provides towing service for a disabled vehicle.

AUTO LOAN /LEASE COVERAGE (GAP): In a total loss, when you have an active auto loan or lease, this auto insurance coverage pays the difference between the car's actual cash value and the amount owed to the lender or leasing company.
Electronic monthly payments
Why is Auto Insurance Important?
It serves as a critical financial safety net, protecting drivers from a range of potential risks on and off the road. It isn't just a legal necessity in many jurisdictions, but it's also an essential piece of your personal financial plan. Let's delve into the reasons why auto insurance is of such importance:
Financial Protection: Accidents come with hefty bills, from vehicle repairs to medical expenses for any injuries sustained. The insurance can cover these costs, preventing a sudden financial strain.
Legal Requirements: In many places, law mandates drivers to have a minimum level of insurance. Non-compliance can result in fines, license suspension, and even jail time.
Protection Against Liability: If you're at fault in an accident, you could be held responsible for damage or injury costs of other involved parties. Liability coverage within your insurance protects you in these situations.
Coverage for Vehicle Repair or Replacement: Comprehensive and collision coverage provide financial aid for your vehicle's repair or replacement if it's damaged in an accident or other incidents like theft or natural disasters.
Peace of Mind: Knowing you're covered in case of accidents, theft, or damage brings peace of mind while driving.
Obtaining auto insurance isn't just about adhering to legal stipulations, it's about safeguarding your financial stability and ensuring peace of mind. It's a small price to pay for the assurance that, in the face of uncertainty, you're protected. So, equip your vehicle with the right insurance policy and drive with confidence, knowing that you're prepared for whatever the road brings.
"My car rates went down almost 1/2 of my previous insurance company, maintaining the same high level of coverage. My house insurance prices went down, with greater benefits than what I had before. Thank you Adamson Insurance & Associates!"
Mike and all the staff are super amazing. They are always helpful and super quick to respond. Great people to work with!
"My claim was handled with the utmost excellent customer service. The follow-up was precise. The whole transition went smoothly and I appreciate it!"
"When I first went to Adamson Insurance & Associates I saved around $400.00 a year without losing coverage; as a matter of fact they added MORE coverage for me."
Once again everyone at Adamson amazes me with exceptional customer service. They are quick to respond and always available to ask questions or make changes. We are grateful to have such a wonderful team to work with!
"Adamson Insurance & Associates always follows up with us to make sure everything went well and that his clients are happy. That is great customer service!"