Extra Security Over Basic Protection
Personal Umbrella Insurance, one of the most commonly overlooked policies, could serve as the best line of defense in the face of a catastrophic financial event.
Personal Umbrella Liability is one of the most commonly overlooked policies, but in the case of a catastrophic financial event, it could be the best line of defense you will ever have. If you are involved in a major auto accident or if someone gets injured on your property, you could be sued for damages well beyond the liability coverage provided by your Home and Auto Insurance policies.
In such a critical situation, having Personal Umbrella Insurance will protect your home, car, future wages, and all of your priceless assets from being used to pay for the expenses.
Personal Umbrella insurance can be applied to events such as:
Accidental injuries on your property

Accidents involving your boat, ATV, or other recreational vehicle

Defense fees and other legal costs

Personal Injury Coverage for claims of libel, slander
Why is Umbrella Insurance Important?
The insurance offers an invaluable safety net that stretches beyond the confines of standard insurance policies, becoming a fundamental element in a comprehensive protection plan. Here are some lesser-known, yet key advantages of investing in an umbrella insurance policy:
Diverse Asset Protection: It safeguards a wider range of assets that other insurance policies may not cover, fortifying your financial future.
Non-profit Volunteer Protection: If you volunteer for a non-profit, the insurance can protect you from liability claims that might arise during your service.
Rental Equipment Coverage: Damage or liability issues related to rented equipment, boats, or cars may be covered under your umbrella policy.
Future Income Coverage: In certain situations, your future income might be at risk in a lawsuit. The insurance can protect this income before it's jeopardized.
Umbrella insurance delivers a sense of financial serenity, helping you navigate life's storms with a robust and dependable shield. It serves as a protective fortress for your assets, while also catering to specific needs not usually addressed by standard insurance policies. So, whether it's unexpected liabilities or the protection of future earnings, the insurance is a cornerstone for comprehensive financial planning, providing an umbrella of certainty in an uncertain world.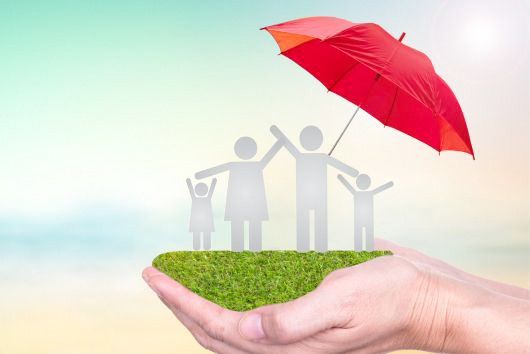 "My claim was handled with the utmost excellent customer service. The follow-up was precise. The whole transition went smoothly and I appreciate it!"
Once again everyone at Adamson amazes me with exceptional customer service. They are quick to respond and always available to ask questions or make changes. We are grateful to have such a wonderful team to work with!
"When I first went to Adamson Insurance & Associates I saved around $400.00 a year without losing coverage; as a matter of fact they added MORE coverage for me."
Mike and all the staff are super amazing. They are always helpful and super quick to respond. Great people to work with!
"My car rates went down almost 1/2 of my previous insurance company, maintaining the same high level of coverage. My house insurance prices went down, with greater benefits than what I had before. Thank you Adamson Insurance & Associates!"
"Adamson Insurance & Associates always follows up with us to make sure everything went well and that his clients are happy. That is great customer service!"